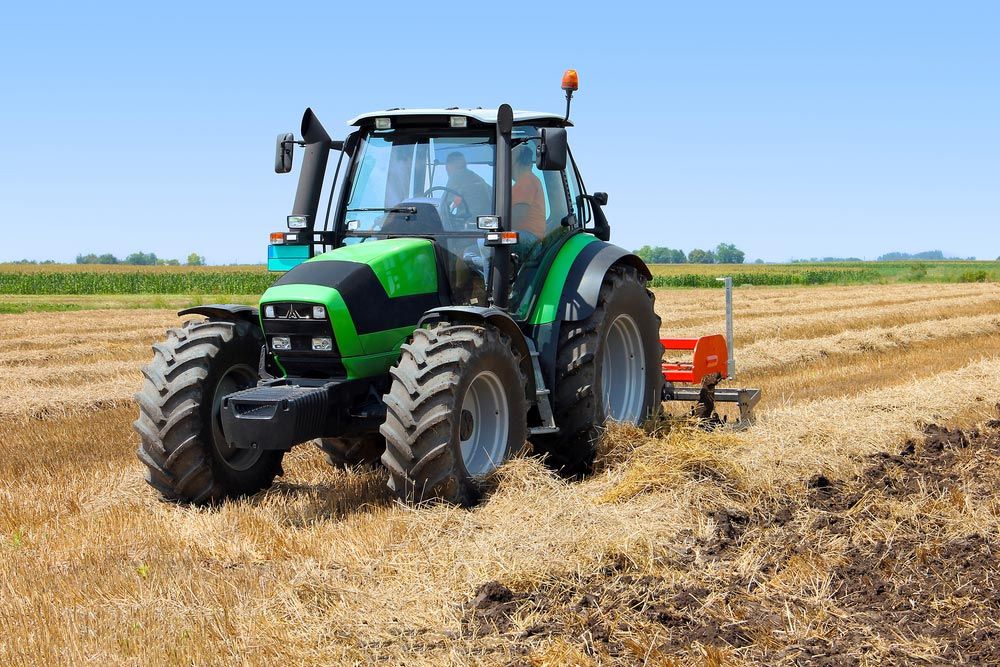 Where Are Deutz-Fahr Tractors Made
Deutz-Fahr is a prominent name in the agricultural machinery industry. If you're considering purchasing a Deutz-Fahr tractor or are simply curious about its origins, we'll explain where these impressive machines are manufactured and why their reputation is unmatched.
Deutz-Fahr Manufacturing Locations
Deutz-Fahr has strategically established manufacturing locations to cater to global markets. Let's take a closer look at these facilities:
Lauingen, Germany: In 2017, Deutz-Fahr unveiled Europe's most modern tractor factory in Lauingen, Germany, known as " Deutz-Fahr Land." Situated approximately 80 miles northwest of Munich, this state-of-the-art facility serves as a hub for manufacturing some of Deutz-Fahr's most acclaimed tractor series, including the 6 Series, 7 Series, 8 Series and 9 Series.
Treviglio, Italy: Deutz-Fahr also manufactures its smaller tractors in Treviglio, Italy. This location plays a significant role in the production of compact and versatile tractors that cater to the specific needs of farmers.
Bandirma, Turkey: Another important manufacturing location for Deutz-Fahr is Bandirma, Turkey. This facility contributes to the production of smaller tractors, further expanding the brand's capacity to meet the diverse requirements of farmers worldwide.
Manufacturing Processes and Quality Control
The manufacturing processes employed by Deutz-Fahr ensure that each tractor produced adheres to the brand's commitment to excellence. From the initial design phase to the final assembly, every step is meticulously executed to deliver a superior product.
Design and Engineering: Deutz-Fahr tractors are engineered to perfection, incorporating the latest advancements in technology and innovation. Highly skilled engineers collaborate to design tractors that meet the diverse needs of farmers worldwide.
Component Manufacturing: Deutz-Fahr has an extensive network of component suppliers, both in-house and external, to source high-quality parts for their tractors. These components undergo rigorous testing and quality control measures to ensure durability and reliability.
Assembly and Testing: Once components are ready, the assembly process takes place at their manufacturing facilities. Experienced technicians meticulously assemble each tractor, paying attention to the finest details. Before a tractor leaves the factory, it undergoes comprehensive testing to verify performance, safety and adherence to quality standards.
Quality Control: Deutz-Fahr places great emphasis on quality control throughout the manufacturing process. Strict quality control protocols are in place to monitor every stage, from component inspection to final product testing. This commitment to quality ensures that each Deutz-Fahr tractor meets or exceeds customer expectations.
If you're a farmer looking for a new tractor in Australia, you can trust the reputation of Deutz-Fahr. Their extensive dealer network provides top-notch service and support.
The Legacy and Reputation of Deutz Fahr Tractors
Deutz-Fahr has a rich heritage that spans over a century, contributing to its strong reputation in the agricultural machinery industry. The brand's commitment to continuous innovation and customer satisfaction has earned it a loyal customer base worldwide.
Reliability: Deutz-Fahr tractors are known for their exceptional reliability. Farmers and agricultural professionals rely on these machines to tackle demanding tasks and operate flawlessly under varying conditions. The durability of Deutz-Fahr tractors is a testament to the brand's commitment to building long-lasting equipment.
Performance: Deutz-Fahr tractors are engineered to deliver outstanding performance, providing farmers with the power and efficiency required to optimise their operations. The brand offers a wide range of models with varying horsepower, allowing customers to select a tractor that aligns with their specific needs.
Dealer Network: To ensure widespread availability and excellent customer support, Deutz-Fahr has established an extensive dealer network in Australia and around the world. Deutz-Fahr dealers in Australia provide personalised service, expert advice and assistance with sales, parts and servicing, making it convenient for customers to access parts and maintain their tractors.
Wrapping Up
Deutz-Fahr tractors are made in multiple manufacturing locations worldwide and embody a legacy of excellence and innovation. If you are seeking Deutz-Fahr tractor parts in Australia, South Burnett Tractor Parts has the products you need.
With a commitment to customer satisfaction, our team ensures farmers can conveniently access the necessary replacements or spare parts with Australia-wide shipping options.