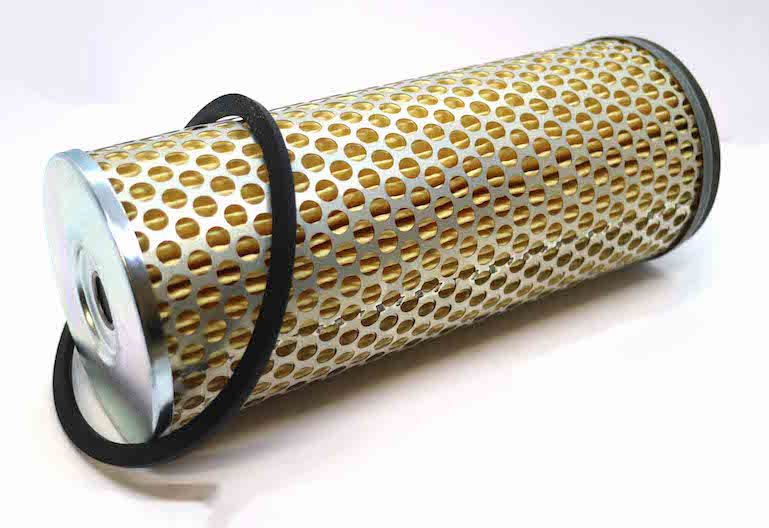 How to Filter Hydraulic Oil
Hydraulic oil is essential for transferring power within hydraulic machinery and is typically formulated using mineral-based oils. It has a variety of uses, including in power steering systems, brakes, excavation tools and industrial machinery.

Without the appropriate levels of hydraulic fluid, machinery may suffer damage or be unable to run. Contaminated hydraulic oil also poses the danger of degradation and system failures to machinery, meaning it's important to practise hydraulic oil filtration.
Why filter hydraulic oil?
Hydraulic filtration supports the safe use of machinery, preventing unnecessary breakdowns or machine damage due to the presence of contaminated hydraulic oil. Filtering hydraulic oil:

• Eliminates foreign particles in the oil
• Prevents internal degradation
• Reduces the chance of breakdown
• Improves efficiency
• Lengthens service life
• Protects against costly repairs
• Purifies the oil
What is a hydraulic filter?
A component known as a hydraulic filter is fitted to systematically remove impurities from a machine's hydraulic oil. To prevent irreparable damage to the machine's system, the appropriate filter should be used at all times and replaced when necessary.

A hydraulic filter functions by running cycles whereby any contaminants are removed before clean oil is returned to the system's reservoir. Depending on the type, the filter may be located within the reservoir or just outside of it.
Different Types of Hydraulic Filters
Various systems require different filters, so there is a range of options available to choose from:
Suction Filters
Installed within the hydraulic reservoir, suction and strainer filters protect the system's hydraulic pump from contaminants. This filter purifies hydraulic oil before sending it back through its cycle of the machine's system.
Pressure Filters
Located immediately after the reservoir, a pressure filter catches contaminants as they head downstream into the system's cycle. This type of filter is able to control the flow of oil and can therefore eliminate a high percentage of particles from hydraulic oil.
Reservoir Breather Filters
Also known as air filters, a reservoir breather filter prevents contaminants from entering the machine's system by expelling polluted air and drawing fresh air inwards. This filter is typically located within the system's reservoir.
Spin-on Filters
Spin-on filters are installed along return lines and are typically used for in-line applications on low-pressure machinery. They are a low-maintenance and cost-effective filtration solution, however, aren't suitable for larger hydraulic machinery.
What type of hydraulic filter do I need?
Different machines require different hydraulic filters, so it is important to check the manufacturer's guidelines when the time comes to replace the filter. Filters are available in various styles and sizes to suit the requirements of your machinery.
When should I replace the hydraulic filter?
The optimum time to replace your hydraulic filter is when the capacity is full, but before the bypass valve is forced to open. This means that you get the most out of your filter and ensures you aren't changing it out too early.

The majority of systems warn the user when the filter is reaching maximum capacity. If use is continued after this point, the pressure drops too low and the bypass valve will open to allow contaminated oil to flood the system.
Premium Hydraulic Oil Filters
When the time comes to change your hydraulic oil filter, South Burnett Tractor Parts has you covered. We stock a range of hydraulic parts to keep your machine running smoothly. For expert advice on how to filter hydraulic oil safely, get in touch with our team today.