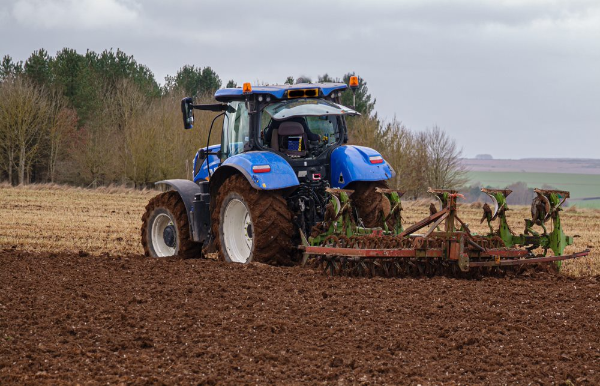 Find the Right Tractor Spare Parts
On busy farms and agricultural settings, it's important that your machinery is always running smoothly. This includes tractors.
From time to time it might be necessary to source spare parts to keep your tractor in good condition and operating correctly.
If you're uncertain about how to get the right high-quality tractor parts you need to keep going, read through our guide to how to find the right tractor spare parts in Australia.
1. Find a Specialist Supplier
You'll probably need to find a specialist tractor parts supplier once you know which spare you need. Not every supplier offers every part so you might have to shop around to find the right supplier.
Thanks to the internet, you're not limited to local suppliers. It's fantastic if you can get what you need in your local area, but using an online supplier means you can buy spare parts from all over the country.
South Burnett Tractor Parts ship throughout Australia and have prompt delivery times so you get the tractor parts you need, and fast.
2. Browse by Category
When you know exactly what part you need, you can usually find it online by browsing for its category. Searching in this way can make it more straightforward to find whatever you're looking for, whether it's high quality tractor engine parts or essential maintenance parts.
Finding the spare parts you need in this way gives you a choice of great brands, making it easier to find the parts you need at a fantastic price. With us you'll discover an extensive range of parts for the whole tractor, from cab door handles and locks to engine pistons and gaskets.
3. Browse by Brand
Perhaps you want a part made by the brand of your tractor or maybe you're stocking up on a number of basic parts so you're never caught off-guard by a breakdown.
Another way to find the tractor spares you need is to search for products by brand. Choosing parts by brand gives you the assurance that what you buy is a perfect fit for your vehicle, manufactured by a name you trust.
South Burnett Tractor Parts offers parts from a range of popular brands including Fiat, Lamborghini, Ford New Holland and Deutz Tractors. From small parts like wheel studs and nuts to filters, brake drums, and clutch plates, our range includes an extensive choice of essential parts.
4. Contact the Tractor Specialists
If you can't find the part you need readily available to buy, you might need to ask a supplier to source it for you specially. It's important to pick a trustworthy supplier with a reliable supply chain who can get you the product you're looking for as quickly as possible.
We're always happy to help with specialist parts that you can't already find on our website. We have more than 26,000 products in stock so we might already have what you're looking for. We also have weekly orders by air from Italy to meet urgent needs.
Simply tell us what you need and we'll work to get it to you.
Get in touch
If you're looking for tractor spare parts in Australia, South Burnett Tractor Parts are here to help. We're spare part specialists and ship our high-quality parts throughout the country with a choice of prompt delivery methods. Wherever you're located, we can provide the essential parts that you rely on every day from our base in Wooroolin.
If you need help sourcing a tractor part or you want to find out more about our product ranges and service, get in touch with the team.