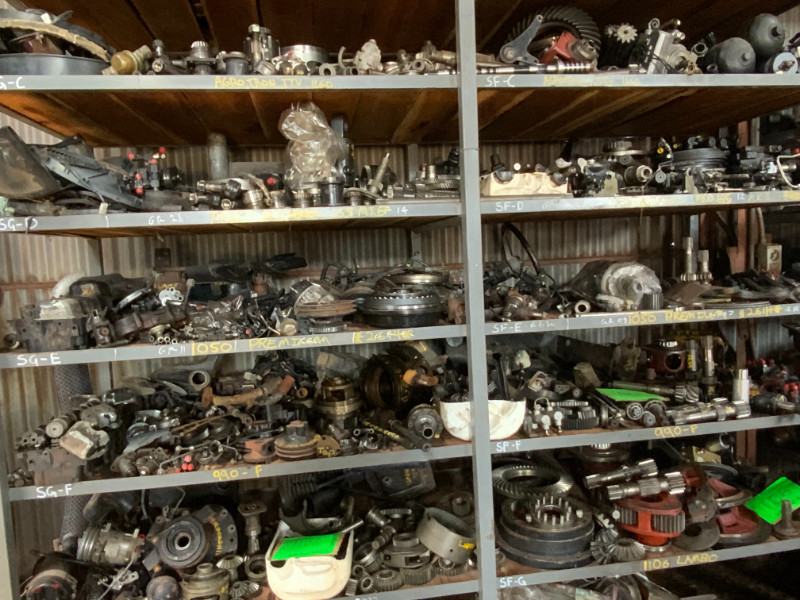 Tractor Parts For Agricultural Equipment
When it comes to agricultural equipment, there is a lot riding on the quality of the tractor parts that are used. After all, these machines are responsible for helping to grow the food that we eat. That's why it's so important to choose the right parts when making repairs or replacements.
One of the most important factors to consider is the material that the part is made from. For example, some materials are better able to withstand wear and tear, while others may be more susceptible to rust or other forms of damage.
Additionally, it's important to make sure that the part is compatible with the make and model of the tractor that it will be used on. By taking the time to choose the right parts, farmers can help ensure that their equipment is able to function at its best.
Which are the most reputable brands for spare parts?
When it comes to choosing tractor spare parts, there are a few brands that stand out from the rest. Fiat, New Holland, Case, Same, Lamborghini, Landini, Mccormick, and Deutz offer a wide range of high-quality parts that are designed to last.
Whether you need engine parts, drivetrain parts, or electrical components, these brands have you covered. In addition, their customer service teams are highly responsive and can help you find the right part for your needs. With so many options on the market, it can be difficult to know where to start.
However, if you're looking for the best of the best, these eight brands should be at the top of your list.
Maintenance and consumables
Like any machine, a tractor needs regular maintenance to run smoothly. This includes things like checking the oil level and tire pressure, as well as replacing consumables like the fuel filter and spark plugs.
Neglecting these simple tasks can lead to major problems down the road, so it's important to make sure that your tractor is well-maintained. In addition, it's important to keep an eye on consumables like fuel and lubricating oil. These need to be replaced on a regular basis, and running out of them can cause serious damage to your tractor.
By keeping up with maintenance and replacing consumables, you can help ensure that your tractor will run smoothly for years to come.
Engine spare parts
Tractor engine parts are subject to a lot of wear and tear, so it's important to inspect them regularly for signs of damage. Depending on the make and model of the tractor, parts should be replaced every 500 hours or so.
However, if the tractor is used for more demanding tasks, such as ploughing fields or hauling heavy loads, parts may need to be replaced more frequently. The best way to ensure that tractor engine parts are in good condition is to have them inspected by a qualified technician at least once a year.
This will help to identify any potential problems before they cause serious damage. In addition, it's important to follow the manufacturer's recommendations for maintenance and care of the tractor. By taking these measures, you can help extend the life of your tractor and keep it running smoothly for years to come.
Hydraulic and linkage spare parts
At a minimum, these parts should be inspected once a week. More frequent inspection may be necessary if the tractor is used frequently or in demanding conditions. If any damage is found, the parts should be replaced as soon as possible.
In addition, the hydraulic fluid should be changed every two years to prevent degradation and maintain peak performance. By following these simple guidelines, you can help keep your tractor in top condition for years to come.
Why choose South Burnett Tractor Parts?
South Burnett Tractor Parts is your one-stop shop for all your tractor parts needs. We stock a vast range of parts for all makes and models of tractors, from the latest models to classic antique tractors. Whether you're looking for engine parts, body panels, electrical components, or anything in between, we have the parts you need.
We source our parts from reputable suppliers across Australia and around the world, so you can be sure you're getting quality performance and service that is second to none. Best of all, our team of knowledgeable staff are always on hand to answer any questions you might have and help you find the right part for your needs. So why not give us a call today and see how we can help you keep your tractor running like new?