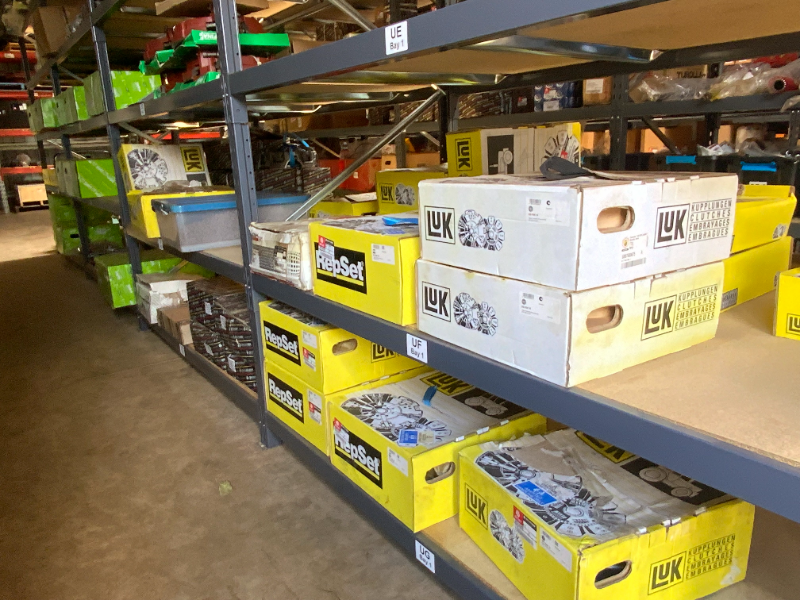 Where to Get Tractor Manuals Online
Tractor manuals are a fantastic resource for anyone working in the agricultural field, offering information and details on how to operate these vehicles safely. They contain instructions about using the tractor and how to maintain it, plus any safety notices. There are different types of tractor manuals available, such as operator manuals, workshop manuals, spare parts manuals and service manuals.

Are you looking for a tractor manual to help you to operate or service your tractor but can't locate your copy? Did you buy a used tractor and a manual wasn't included in the purchase? Perhaps you need a specific spare parts manual but the make and model are out of production. Whatever your situation, you may be interested in finding out how to locate and buy them online for ultimate convenience. In this article, we will reveal where you can get tractor manuals online.
Where Can I Get Tractor Manuals Online?
There are many places where you can locate tractor manuals online. However, we recommend sourcing them from reputable sites. After all, tractor manuals are copyrighted property of the manufacturer, so they are not widely available. Websites that offer free downloads should be avoided as this is illegal - assuming they are distributing real copies of the tractor manual. There is a high chance they could actually be fake and offer misleading, inaccurate or false information that could compromise your safety.

Do not buy tractor manuals from these types of sites, either. A paywall may lead you to think it is a trustworthy source, but this is not always the case and it could even be a scam, again distributing fake manuals.

People also sell tractor manuals on second-hand selling sites such as eBay or Etsy. This can be a great way to find the specific manual you are looking for, which you may not be able to find elsewhere. But again, be wary. Read the description and ensure the seller sounds knowledgeable and can provide lots of details. Check that the photos look genuine and read the seller reviews to find out if their previous customers have been satisfied.

Always try to find tractor manuals from the manufacturer's site if possible or from reputable tractor distribution or service centres. These are the places that can be trusted to have the knowledge and resources to stock genuine tractor manuals and provide reliable customer service. There is no better option than Tractor Spare Parts.
Best Place To Get Tractor Manuals Online
With our wide range of tractor manuals, from specific operator manuals for popular models and makes to service and workshop manuals, you are likely to find what you need at our one-stop shop. Tractor Spare Parts has a range of manuals and documentation for sale that any agricultural enthusiast will enjoy perusing.

Whether your tractor has broken down and you need specific guidelines to help fix it or you aren't sure which spare parts are appropriate for your vehicle and need to see part numbers, visit Tractor Spare Parts today to browse the range of tractor manuals that we have available. Once you find the manual you need, you can simply order it online for secure and fast delivery. There's no need to trawl the internet for tractor manuals when Tractor Spare Parts offers delivery across Australia.

What's more, if you can't find the manual you are looking for, simply contact us using our online contact form or give us a call on 07 4164 2000 and we will be happy to see if we can help you. We want to provide fantastic customer service to all of our customers, whether you are trying to locate a tractor manual or need to purchase spare parts, so don't hesitate to get in contact today.